2 Best Ways to Compress Large DV Files for Sending through Mobile
After taking videos through your Sony FDR-AX700, you will get large DV files with high quality. DV videos are taken by digital video cameras including Sony PXW-X160, Canon C100, Panasonic AG-CX98MC, and so on. With its high resolution and quality, the files are always very large. If you want to send a wedding video captured by digital camera to your friends and families through mobile, you will find it is too large to send. In this case, you need to reduce the DV file size to a smaller one and output the DV file in MP4 format that is compatible with mobile. Here you can learn two ways to compress DV files, and you can learn more about DV file extension.

Part 1: How to Compress DV Files to a Smaller Size with High Quality
The DV videos taken by digital video cameras are always in 4K or more resolution, even reach 5742x3648 pixels. To keep a high quality after compressing DV files, using Vidmore Video Converter is the best choice because it can reduce the DV video size while choosing 4K resolution.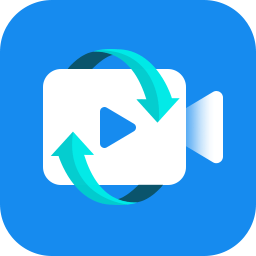 Vidmore Video Converter
Compress DV, AVI, and MP4 videos taken by DV camera.
Keep high quality after the compression by adjusting the resolution.
50X faster processing speed to shrink large DV files in a few minutes.
Preview the compressed videos to change the video parameters to the best effect.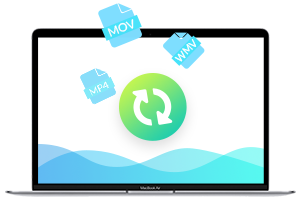 Step 1: Download Vidmore Video Converter on Windows/Mac and launch it. Click the Toolbox tab to choose the Video Compressor tool. Then click the Plus icon to add the desired DV files from your computer.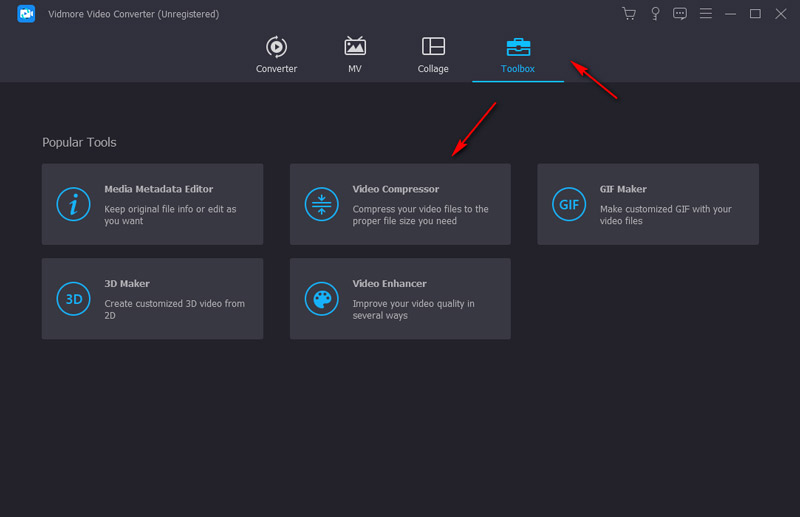 Step 2: Now you can change the video size, format, and resolution. You'd better pull the value bar to reduce the video size to less than 50MB, which will ensure the fast-sending speed through mobile. Then you can choose the MP4 format and the 4096x2160 resolution to keep the high quality. Before exporting, you can also click the Preview button to check the video quality and change the corresponding parameters to adjust it according to your requirement. At last, click the Compress button to start shrinking DV videos.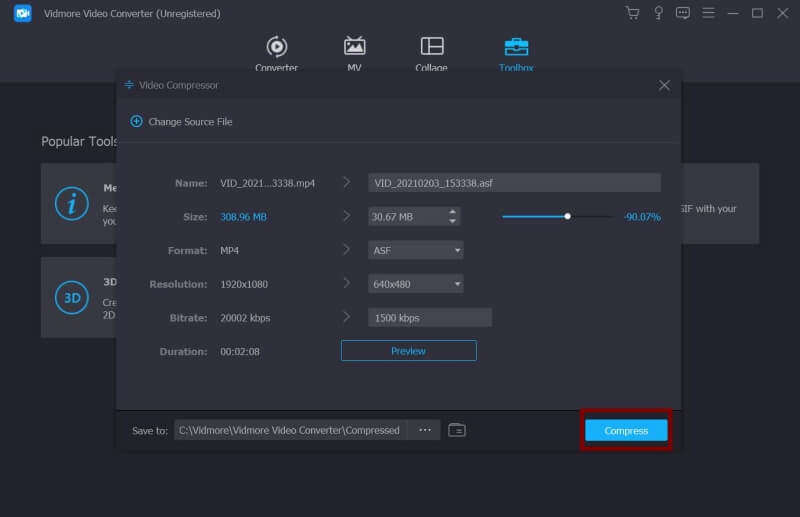 The mentioned method is the best way to compress DV files, which can meet all of your requirements. However, if you don't want to download software on your computer, you can try Vidmore Free Online Video Compressor. But you should note that it can only output videos in 1080P, and you can't preview the video effect before saving.
Part 2: How to Shrink DV Video Files Online for Free
Without downloading any software, you can shrink DV files on Vidmore Free Online Video Compressor. If you only want to get smaller DV videos without such high quality, you can learn the detailed steps below:
Step 1: Navigate to Vidmore Free Online Video Compressor on any chrome. Click the Compress Now button to download the launcher and follow the guideline to install it in a few seconds. Then click the Compress Now button again to choose the DV videos you want to compress.

Step 2: Then you can reduce the DV video size by pulling the value bar or clicking the downward arrow. If you want to send the videos through your mobile phone, you should choose the MP4 Format. Since it can't keep such a high original quality, you can only choose the highest 1920x1080 Resolution. Then click the Compress button and choose the local file to save it.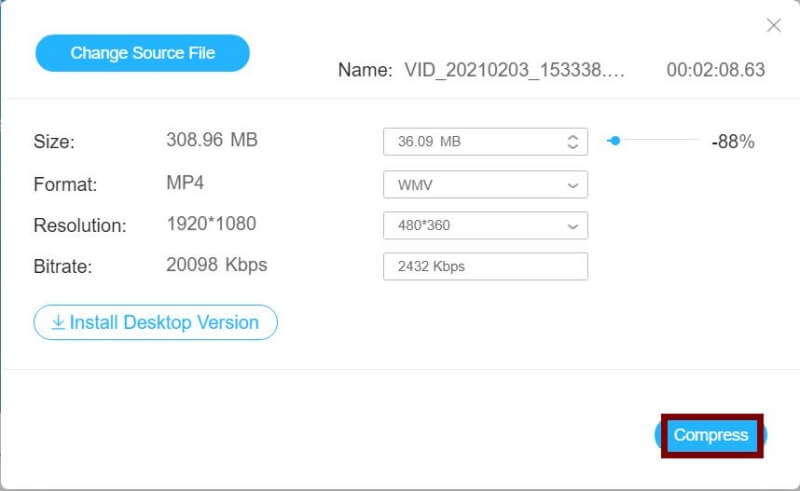 Although this free online video compressor is not the best for shrinking DV videos with high quality, it can compress ASF, MP4, or shrink M4V files that always in 1080p or less resolution.
Part 3: More Knowledge about DV File Extension
1. What is DV - A Brief Introduction to DV
DV is the abbreviation of Digital Video, which is proposed by Sony, Panasonic, JVC, and other camcorder companies. That's because DV videos are taken by digital video cameras. Although the files stored in cameras are in DV format, you can also save them in AVI, MXF, DIF, and DV format when exporting them on your computer.
2. The Features of DV Files
Since digital video cameras are designed for taking professional videos, most of them have 4K recording modes, and Canon 7D2 even has 5742x3648 resolution. In this case, although DV uses lossy compression, the files also have a very large size.
Part 4: FAQs of DV Video Compression
1. Why DV files are always large?
Because to take high-quality videos, you are likely to choose the highest resolution. And the resolution of digital video cameras always reaches 4K.
2. What is the best format for compressing DV files for mobile?
The best format of videos for playing and spreading on mobile is MP4 because it is compatible with the default video player on mobile and chatting tools.
3. What is the best size for compressing pictures for the DV lottery?
The size should not larger than 240KB, and the resolution should be exactly 600x600 pixels. And the printed photo you bring to apply for the visa is 2x2 inches.
Conclusion
There are two ways to help you compress DV files with or without software. The free online compressor is easy to use with the limitation of 1080p resolution. If you want to keep high-quality videos, free download Vidmore Video Converter to shrink DV files with original high resolution.